Utopia
We are London's Most Wanted Salon!
I'm delighted to announce that we have received the  London East Most Wanted Salon award on Sunday 28th October 2018 by The Hair & Beauty Awards Committee.
I would like to thank the amazing Utopia Team for their hard work and passion and all of our clients for their continuing support
With love,
Stefania & the Utopia Girls xx
Utopia Beauty & Advanced Skincare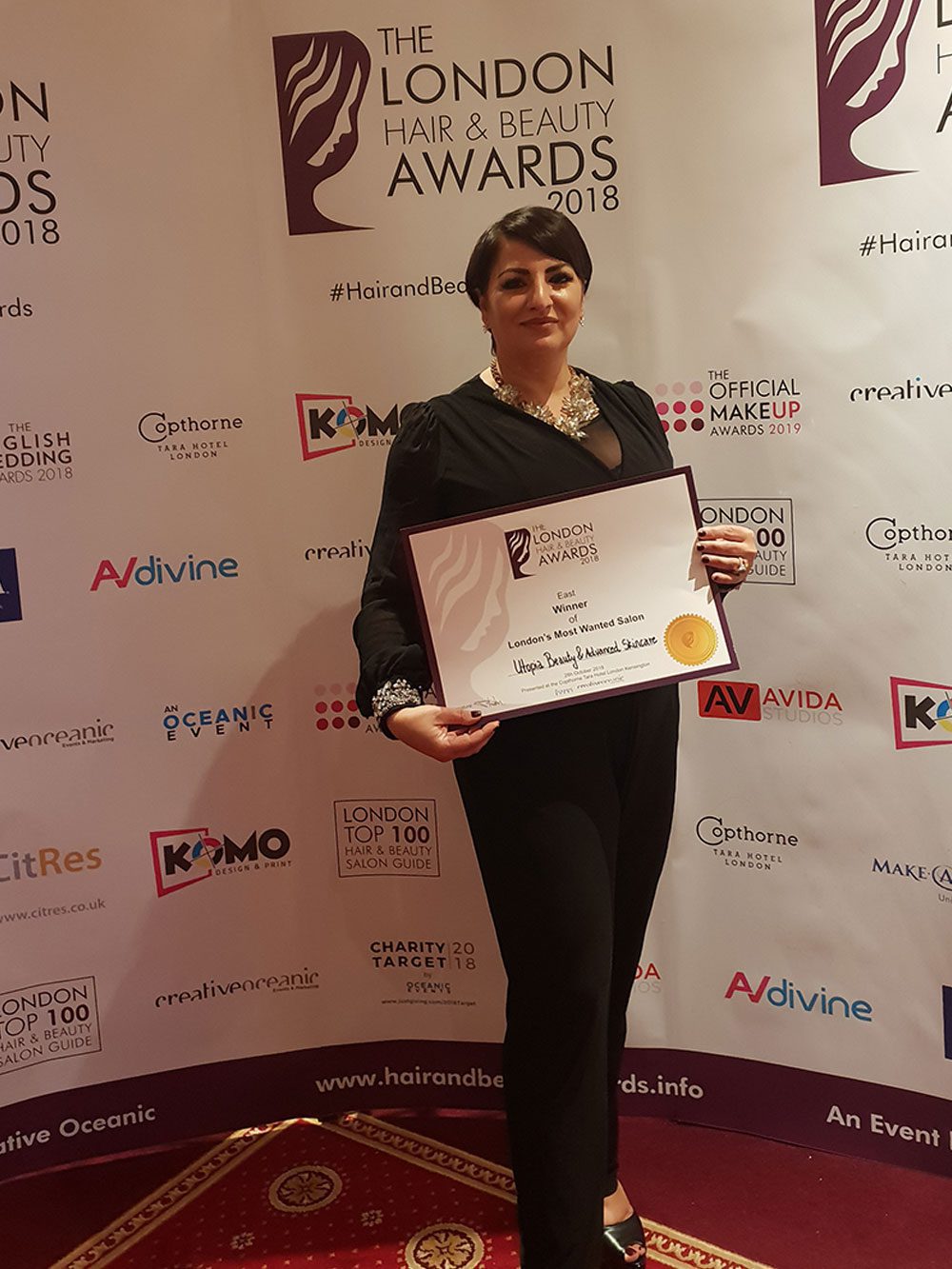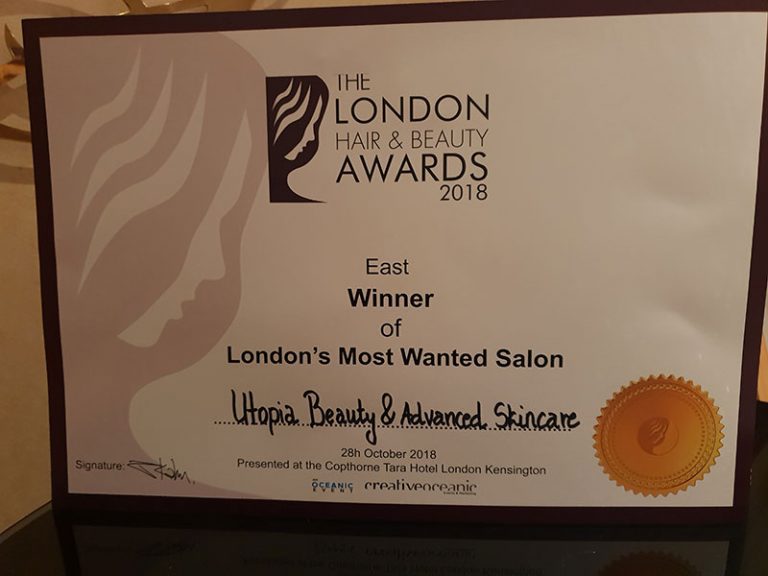 Dear Stefania at Utopia,
Congratulations on being a regional winner at The 4th London Hair & Beauty Awards. It is a huge achievement, you and your team should be very proud!
We wish you all the best and hope to see you all in 2019!
Kind Regards
Lisa McElvaney
Campaign Executive
The Hair & Beauty Awards 2018